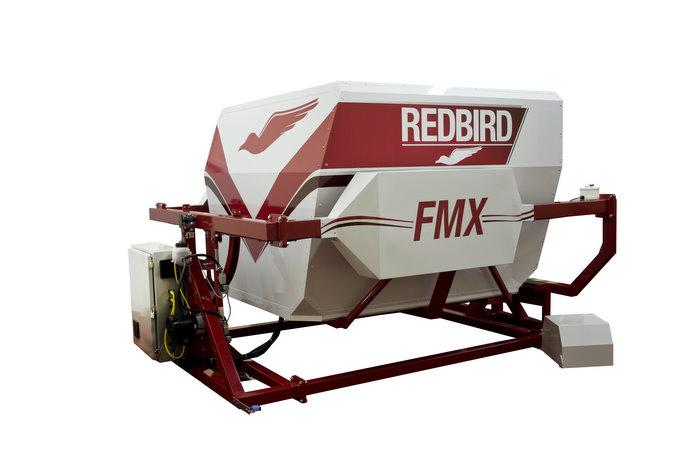 Redbird FMX 1000/cl AATD
(Advanced Aviation Training Device)

The Redbird FMX is a superior-quality, full motion, feature-rich Advanced Aviation Training Device priced with real-world flight training in mind. With standard features that are anything but standard such as wrap-around visuals, a fully enclosed cockpit, quick-change configurations, scenario-based training compatibility and of course an electric motion platform, the FMX serves up a level of realism that is simply unavailable in other training devices on the market.
Our Redbird flight simulator can be set up as a Cessna 172 with either "steam gauges" or "glass" G1000, or a 'steam gauge' twin engine Piper Seneca.
Standard Features

Electric Motion Platform

Fully enclosed cockpit

+200° wrap-around visuals

Ergonomically correct design

Quick-change cockpit configurations

Traditional and glass cockpit

Complete terrain and airport database
Cockpit Configurations:
The FMX was designed to be reconfigurable, allowing the flight school to use one simulator to represent airplanes in our training fleet. It's versatile enough to be used for Single or Multi-engine training and can represent glass panel aircraft as well as traditional 6-pack configurations.

What is a Redbird FMX?
It's a full-motion flight simulator approved by the FAA as an advanced aviation training device, AATD.
What does full motion add to the training experience?
Traditional simulators provide sight and sound as cues to the pilot. Full motion adds the all important third dimension of feeling. The pilot can feel pitch, roll, yaw and acceleration. Until now full motion was available almost exclusively in simulators used by the airlines or the military. The Redbird FMX brings the benefits of full motion to the broader general aviation community.

What kinds of airplanes can the simulator emulate?
There are many dozens of different aircraft types that the simulator can be configured to emulate. Each different aircraft requires the purchase of a new panel and perhaps throttle quadrant or even yoke (like an SR-22/side-stick aircraft). Currently the simulator has panels for the following:

Cessna 172 with G-1000 avionics

Cessna 172 with "steam gauge" avionics - Garmin 530W/430W combo and autopilot


Piper PA-39 Seneca wit

h

"steam gauge"

avionics

- Garmin 530W/430W combo and autopilot
Controls, instruments and switch placement are virtually identical to the actual airplanes.

What kinds of missions can be flown?
VFR –introduce new maneuvers, traffic pattern work, stalls, steep turns, ground reference maneuvers and cross countries.
IFR – published approaches and holds, intercept navaids in customizable weather scenarios
Emergencies – practice system failures, dead stick landings and weather related emergencies. Emergencies that you would never attempt in an actual airplane.
Other – Pre-fly a cross country or practice airport operations at an airport you plan to fly to in the future.

Is simulator time loggable?
Absolutely!

2.5 hours for Private

20 hours for Instrument

50 hours for Commercial ratings

25 hours for ATP

IFR Currency without a safety pilot, instructor, or even foggles!

Can the simulator be used to maintain currency?
Absolutely! There are a multiple methods for maintaining instrument currency with the simulator. Contact us for more information.

How do I schedule time?
Time in the scheduler is booked through through our online scheduler just like any other aircraft.